Anniversary
Bradley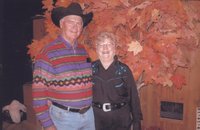 Mariann and Alden Bradley, Eudora, will celebrate their 50th wedding anniversary with a family dinner on Oct. 9 at the family farm. The couple also will spend a week with their children and grandchildren in Branson, Mo.
Mariann Thomas and Alden Bradley were married Oct. 9, 1960, at Trinity on the Hill Methodist Church in Augusta, Ga.
Alden graduated from Lawrence High School in 1955. He retired from Farmland Industries after 36 years. He enjoys his farm and raising Hereford cattle. Mariann graduated from Richmond Academy in Augusta. She was a long distance telephone operator before her marriage. She has been a homemaker and also enjoys farm life.
They have two sons, Alden Jr. and wife Courtnay, Prairie Village, and Allen, Eudora; and a daughter, Debbie Grosdidier and husband Glen, Eudora; and three granddaughters.
Anniversary
Wehner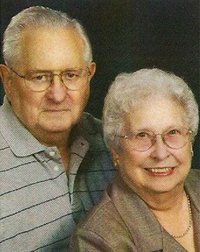 Nina and Melvin Wehner, Eudora, will celebrate their 60th wedding anniversary with an open house and reception from 2 p.m. to 4 p.m. Oct. 10 at the Holy Family Parish Hall, 820 Birch St., Eudora.
Nina Koci and Melvin Wehner were married Oct. 12, 1950, in Delia.
Melvin is a retired businessman.
They have two sons, Douglas and wife Ginger, and Gregory and wife Beth, all of Lawrence; a daughter, Karen Hull and husband David, Wamego; seven grandchildren; and four great-grandchildren.
The couple requests no gifts.