Engagement
Retter and Christian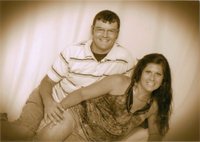 Alisha Retter and Johnny Christian, both of Lawrence, announce their engagement.
The future bride is the daughter of Jerry Retter and Carolyn Retter, both of Lawrence.
The future groom is the son of John Christian, Eudora, and Pam Alt, Lawrence.
The couple plan a July 4, 2011, wedding at Union Pacific Depot in Lawrence.