Documents for June 2009
June 2, 2009
"Kansas County Health Rankings 2009" is the first of what are expected to be periodic updates on the relative health of Kansas residents by location.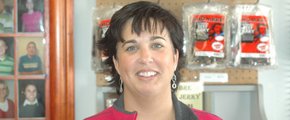 As much as I hate government interfering with our lives, I love the smoking ban. Going out in Lawrence is so nice without smelling cigarette smoke at your table while eating.
— Roberta Lehmann