Rodewald, Praeger share views for Senate race
The race for the 2nd District State Senate seat has brought two Republicans head-to-head.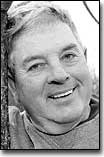 Richard Rodewald, rural Eudora, and Sandy Praeger, Lawrence, have begun a battle for the Republican nomination at Tuesday's primary election.
The candidates are divided as how to improve education statewide.
Praeger, an incumbent, said she supported increased funding during her time on the senate.
"The last two years we've tried to increase the state funding of education," Praeger said. "We pledged that we would do $50 per pupil in 1999, $50 per pupil in 2000."
Teacher's salaries are also important to Praeger. The former teacher said teachers should be paid more for their work because the classroom settings can be very demanding.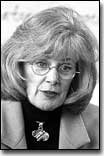 "I do think we don't compensate our teachers adequately for the job they do," Praeger said. "There's nothing that I've done in my life to be more demanding than being in that classroom."
Rodewald said he supported a stronger commitment to classroom quality, focusing on teacher standards rather than per pupil funding.
"The quality of students isn't dependent on the amount of money," Rodewald said. "It's the quality of the standards. We need larger classes where teachers are committed."
Both agree there should be more legislation providing better health care options for older citizens. Rodewald said he supported finding plausible solutions for those citizens, such as lowering long-term medicine costs.
"I've known and experienced the problems of growing older and dealing with health insurance," Rodewald said. "We've got to cut drug costs. They can't spend $100 to $200 a month on drugs."
Praeger agrees taxpayers need more healthcare funding options, but said availability of good health insurance for smaller businesses has also been an issue.
She has supported legislation making more choices available for small businesses as compared to bigger businesses with more options.
"I really have focused a lot of my attention on health care issues," Praeger said. "We have to find more creative ways to get that service."
Both Praeger and Rodewald agree the rising costs of property taxes need to be addressed, especially for those on fixed incomes.
"They're on social security and they can't afford their own property tax," Rodewald said.
Praeger agrees.
"We're going to continue and especially address the issue of the people who've lived in their home and want to stay there until they die," she said. "They shouldn't be priced out of their home because of taxes."
While agreeing something must be done, Praeger said the process would be difficult to resolve.
"We keep looking for solutions that are legitimate," Praeger said. "It's a big problem and it's going to continue to be because we're in a prime growth area."
Praeger said she believed Eudora voters should vote for her because of her experience. She spent a two-year term in the house and has held a senate seat since 1992.
"I grew up in a household with parents and grandparents that believed in contributing to the community," Praeger said. "I can get along with just about everybody given the opportunity. I've worked well with the conservatives in the Senate."
Although criticized for his aggressive nature towards campaigning, Rodewald said his political education had fueled his tactics.
"I've learned a lot of my politics from (Bob) Dole," Rodewald said. "You don't think Dole would've kept his mouth shut against his opponent do you?"
An experienced lobbyist, he said Eudorans should vote for him because of his dedication to the state, its leaders and the people who elect them.
"All I want is an honest and fair government, that consistently treats people equally," Rodewald said. "I'm goal orientated. I know how to make things work."
Steve Robinson, Lawrence, is running unopposed on the Democratic ticket Tuesday.