Rookie Democrats look to win voters, advance to November general elections
Three rookie Democratic candidates will spar at the polls Tuesday, with the victor advancing to November's general elections.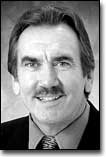 Bruce Hanson, Oskaloosa, Lana Leach, Lawrence, and Lisa Whitehair-Carver, Ozawkie, will shoot for a slot on the Democrat ticket for the Kansas House of Representatives 47th district seat for the first time. With the Tuesday primary election approaching, the candidates shared their views on platform issues such as health care.
Leach said elderly residents needing to purchase medication were having difficulties from living on a fixed income.
"Of course, I'm concerned with senior citizens, prescriptions drugs and the health issues there," Leach said. "It's very hard to make ends meet. Some of them, it would take everything they have to buy their drugs."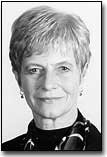 Hanson agreed, saying he believed state legislators need to focus more attention on providing affordable health insurance for elderly Kansans. He said elderly residents should have more or easier access to programs such as Meals on Wheels, which provides food to qualified participants. Hanson said waiting lists for those types of programs were unacceptable.
"I get the feeling Kansas isn't planning well for this aging population's need," Hanson said.
Whitehair-Carver agreed.
"I do feel that as communities, we have a responsibility to serve our citizens that are most in need," she said. "We need to be making sure our services to senior citizens are where they need to be and not be having people slip through the cracks."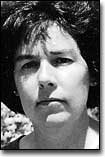 Leach said she had found teachers who are spending their own money to pay for some classroom expenses. Leach said she would focus on quality education, even if more funding is needed.
"I want quality teachers and I want quality education too," she said. "In visiting with some of the teachers, I'm finding they do dip into their own pockets."
Hanson said he also would like to improve education, but said the expenses should come without debt.
"I'd like to see public schools be better," Hanson said. "I don't want debt. If you can't buy something, buy it later."
Hanson is also concerned with pollution control issues. A manufacturer of technology used in the commercial food industry, he said the state should require industries to have stricter standards concerning pollution control so fewer efforts are needed for the cleanup afterwards.
"There is technology available now to really solve some of those problems," Hanson said.
Whitehair-Carver said recent regulation proposals by the Environmental Protection Agency were upsetting and unnecessary for farmers. The new E.P.A. proposals are calling for regulating the quality of water in stock ponds and dry creeks.
"I'm not sure the agricultural needs to be that thorough," Whitehair-Carver said. "We certainly need to be up to code, but I'm not sure we need to have every farm pond up to swimming standards."
Leach said she was focusing on issues affecting the farming community, such as tax breaks and fuel prices.
"I don't like to see all the tax break going to corporations when I'm thinking, 'Why can't we give those to smaller farms?'" Leach said. "It's bad enough you're buying a car, then you're driving a tractor and buying gallons and gallons of fuel."
Hanson said he believed Eudora voters should choose him because of his guarantee of hard work and his experience as a businessman.
"I don't think I'm a person who's necessarily smarter than everybody else, but I think I can outwork most people," Hanson said. "All I've known is work. There's nothing that may help me more in this particular position as that I understand business."
Whitehair-Carver also referenced to a commitment of hard work.
"I believe that I'm an honest person, I believe that I am just an average, working woman," she said. "I can be supportive of people who are out there raising families. I will never claim to know all the answers, but I do think I can research and try to find the answers if I can find them."
Leach said she felt her knowledge of the area would make her a good candidate for the job.
"I feel like I would be a very good representative. I feel like I know the district and I know the area," Leach said. "I feel like my association in the rural areas gives me a little bit of an edge to know the people and know the district. I'm not afraid to go out and work hard."