Flowers, fish, ponds and various decorations can be found within a full sun garden on Roberta and Gary Malburg's 25-acre property north of Eudora. The Malburgs began working on the garden only four years ago, but they have been committed to adding on to their outdoor hobby during that time.
The Malburgs split the duties of working on the garden and often receive ceramic birds, alligators and other animals as gifts from friends and family.
"My husband takes care of the pond and I take care of the gardens," Roberta Malburg said. "Gardening is almost addictive. You want to try this color and that color on things."
Gary built a bridge that goes over the pond with Japanese koi fish inside of it. The Malburgs often have local groups, such as 4-H, tour the garden.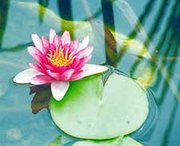 "We like the peacefulness and serenity of the garden and Gary really enjoys working with the fish," Roberta said.
Roberta said that last year's weather presented more of a challenge to gardeners such as herself.
"The weather last year was extremely dry," Roberta said. "I had to water three times a day to keep things going."
She said despite the work involved with keeping up such a complex garden, there are many things everyday that make the experience of gardening worthwhile.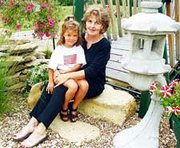 "Each day there is something blooming that wasn't before," Malburg said. "It's really an enjoyment being outside. It's work, but it's very enjoyable work."
The Malburgs would like to expand their work with the fish in the near future. They are hoping to get more fish in their ponds and possibly breed them as well.
Roberta, who has owned Roberta's Salon for 36 years, also enjoys walking, spending time with her grandchildren and sewing. Gardening is something that Roberta plans on continuing for years to come.
"You've got to keep learning in life," Roberta said. "The day we'll quit gardening is the day when we don't enjoy it. It is such a release because I'll say I'm going outside for 10 minutes and go back in the house two hoursrs later."
More like this story