Council renews lobbyist contract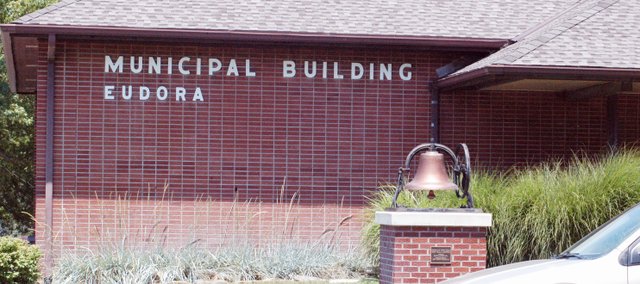 The Eudora City Council will try to combat its lawsuit with Douglas County Rural Water District No. 4 by affecting public policy, which is why it extended the contract of lobbyist Kevin Barone.
The city hired Barone, who works for Topeka-based legislative consultants Joseph & Hollander as a contract lobbyist, in December 2007.
The main reason that the city retained his services was to lobby on its behalf at this year's state legislative session in order to affect public policy in the context of its dispute with RWD No. 4.
However, Barone told council members that he would be keeping all of Eudora's interests, such as annexation issues, in mind during the session.
"You're doing a good job, and I'm hoping you'll get us over the hump," Mayor Tom Pyle said.
Eudora will pay Barone $1,000 per month for lobby services and no more than $250 in expenses. These expenses could include lobby registration fees, outside copying expenses of more than $50, travel expenses and any other items approved in advance by the city. Expenses can exceed $250, but only if the city gives approval.
Barone said his expenses from the prior contract were $89.
He also said legislators have asked to speak with him about rural water district issues.
In other actions, the council:
• Denied a request made by Kurt von Achen on behalf of J.E.W. properties to forego building a sidewalk in front of its office building. The building will be constructed in Intech Business Park and von Achen said there was no need for sidewalks in a business park.
There is a city ordinance that states public sidewalks shall be installed on both sides of the street for new developments, unless waived by the council.
Beatty and Councilwomen Lori Fritzel and Maria Nelson said that if the council continued to not enforce the ordinances, it would be perpetuating the lack of sidewalks throughout Eudora.
The request was denied by a vote of three to one, with Councilman Jeff Peterson voting to allow the waiver.
• Heard a proposal for economic development services from Kansas City, Mo., engineering and planing firm Bucher, Willis and Ratliff.
The council heard a similar proposal in July from Fort Worth, Texas., based market research company Buxton. However, BWR is the city's staff engineer and also has facilitated the 2030 Visioning Committee.
"We know you people and have seen you build a good rapport with the planning commission," Pyle said. "Personally, I'd rather see us go with someone we know and have interacted with."
There is $90,000 in the 2009 budget set aside for economic development. City Administrator Cheryl Beatty told the council she would need its direction on the issue after the first of the year.
• Approved cereal malt beverage licenses for Jasmin's, Casey's general Store, Cutter's Smokehouse and Pub, and Kwik Shop.
• Approved a pool table license for Gambino's Pizza
• Approved amendments to the 2008 budget.