Census shows little growth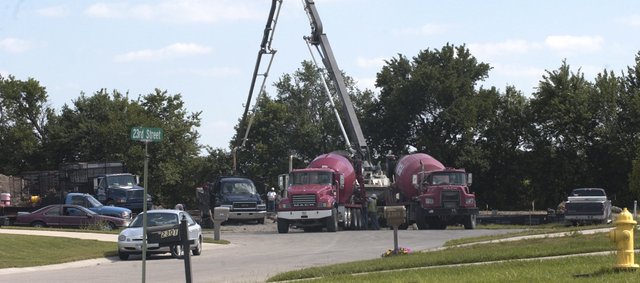 Last year before releasing its annual population estimate update, the U.S. Census Bureau readjusted figures from the recent past in an attempt to reflect Eudora's recent population spike.
The result was an estimated increase in the city's population of 1,031 residents from 4,901 to 6,022. No such adjustment was needed in this year's figures - which estimated growth from July 1, 2006, to June 30, 2007 - ensuring Eudora's growth would look far less impressive.
The 12-month period monitored also coincided with the start of the housing slump, both nationally and locally.
Eudora housing starts have fallen since 2003, when 117 permits were issued. That benchmark year was followed by 108 permits in 2004 and 96 permits in 2005. The city of Eudora reported just nine single-family building permits were issued for 2007, down from 25 in 2006.
Only seven permits have been issued so far this year.
Still, the Census Bureau's estimates do show Eudora's population growing from 6,022 to 6,077 during the 12-month period.
City Administrator Cheryl Beatty said the numbers weren't surprising, as the city estimated the average household has between three and four people.
"I don't think we're going to decline, but nobody is really moving anywhere right now because it isn't affordable," Beatty said. "Right now, the attitude is 'keep the job you've got and be glad you've got it.' Everybody is just kind of hanging in there."
Eudora's official population in the 2000 census was 4,901.