100th
CPA

Picnic starts Thursday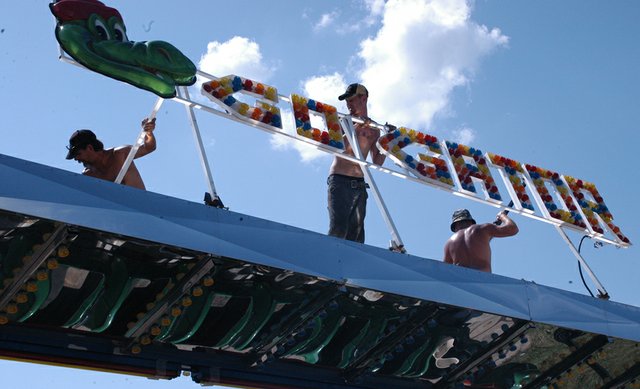 Eudora's CPA Picnic will celebrate its 100th year of existence when festivities kick off at 6 p.m. Thursday. Carnival rides and games will be across the street from CPA Park, at the corner of Ninth and Main streets.
CPA President Jerry Trober said nothing special would be done to commemorate the centennial year, as the picnic itself is celebration enough.
Though construction on the downtown beautification project will present some challenges, Trober said everything would be business as usual.
"We'll work around the construction," he said. "As long as the kids have fun, that's all that matters."
The three-day event draws people from throughout the region who will come for the carnival and parades or to catch up with old friends.
"A lot of people that come are small town people or are coming back for their class reunion," Trober said.
The CPA, which stands for Central Protective Association, started the annual picnic to honor members of the group who protected Eudora from cattle rustlers and horse thieves in the late 1800s.
Proceeds from the event go to various groups throughout Eudora.
"Every penny that we make we give back to the Boy Scouts, the Girl Scouts, the churches - if it's a nonprofit organization in Eudora, we donate money to them," Trober said.
Trober has been in charge of organizing the event for the last 20 years, though the typical term for a CPA president is two years.