City officials set to discuss economic development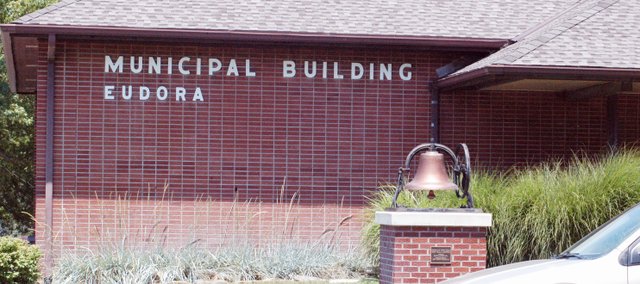 The Eudora City Council will discuss the need for economic development during budget meetings next week after listening to a presentation from a market research company at a council meeting July 14.
Representatives from Buxton, based in Fort Worth, Texas, told the council they would analyze lifestyle and spending habits of residents as well as do a property analysis. The data from such reports then would match Eudora with any number of national companies.
Once Buxton is finished with the report, it would provide Eudora with a marketing packet and the city would begin to solicit companies.
The cost for such a report would be $70,000.
Businesses currently account for only 10 percent of Eudora's tax base, and with the housing slowdown the residential tax base is not growing like it had in the last five years.
"If we don't invest in economic development, it will take a very large residential base before any big businesses come to us," City Administrator Cheryl Beatty said. "So if we're proactive, we can get them to come sooner and develop our community."
Furthermore, Beatty said single-family homes were taxed at 11.5 percent of their appraised value, while commercial properties are taxed at 25 percent of their value.
"When you have a stronger commercial base eventually the residential tax base drops off because there's a diversity of money," Beatty said. "Right now, taxes seem high to the average household and that's because we don't have a large enough commercial tax base to offset that."
City officials realize this is a classic case of the old adage "it takes money to make money."
"We're in a vicious cycle," Councilwoman Lori Fritzel said. "It's very important that we start looking into getting an economic developer to help us figure what direction we need to go so that we can alleviate the tax burden on the residents.
"It's going to be a little bit of a financial burden to hire these folks, but in the end it is going to be so worth it."
Many cities have an employee who is responsible for economic development. But Buxton would work as a consultant for the city on a one-time contract. Information the firm developed would not need to be renewed for about five years.
"The reason I started looking into working with Buxton was because we needed a cost effective way to start the program," Beatty said. "If you don't have a lot of money, you have to find something that's creative and different and that is what Buxton offers - a creative and different way of approaching it rather than having to hire a full-time person."
At this point, Beatty would like to make use of travelers who drive through or past Eudora as well as plan for the influx of traffic that might come along with the I-70 interchange at Tonganoxie
Beatty said she hoped council members will use foresight when making a decision this week about whether or not they will contract with Buxton.
"To be a good commissioner, they need to be looking into the horizon to see what's coming up and figure out what is going to help."