Eudora Library summer reading program starts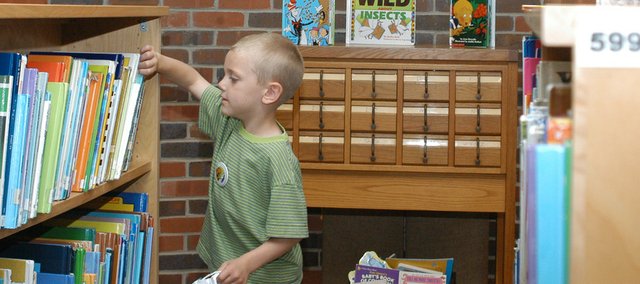 The Eudora Public Library began its Summer Reading Program Monday, holding an open house for readers of all ages.
The theme for this year's program is "Catch the Reading Bug."
Readers can sign up at any point in the summer to read a certain amount of books, depending upon their age group.
For children, pre-kindergarten through third-graders will read or have 20 books read to them. Fourth- and fifth-graders will keep track of the amount of time they spend reading, logging every 15 minutes they spend reading.
Teens will track the number of pages they read, logging every five pages they read.
Adults are asked to read one book each from four genres: nonfiction; fiction; young adult fiction or nonfiction; and a book made into a movie.
Those who finish the program will receive a reward.
Additionally, Children can take part in weekly activities and drawings from 10 a.m. to noon on Wednesdays, while teens can take part in weekly activities and drawings from noon to 1 p.m. on Mondays.
The program will finish July 30.
For more information, call the Eudora Public Library at 542-2496.