Condemnation hearing set for Main St. wall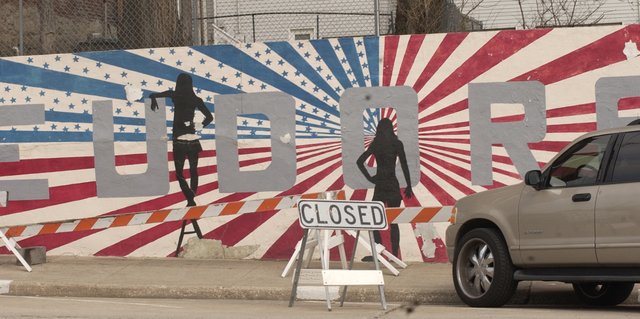 The Eudora City Council at a meeting Monday approved a public hearing for the condemnation of the Main Street wall.
The hearing will take place at 7:30 p.m. Aug. 11 at Eudora City Hall during a city council meeting.
Engineers two years ago were concerned that a heavy rain could cause the wall to collapse onto the sidewalk. It then was barricaded, deemed a dangerous building and notices of safety code and zoning violations were sent to the owners.
The 50-foot-long wall, which sits barricaded between 706 and 714 on Main Street, is owned by two different entities: Darrel Keim, of Lawrence, and two teenagers who have the rights to it as the result of a trust.
Both parties were unavailable for comment.
Six years ago when city officials decided to fix the wall, Keim went to the Eudora Board of Zoning Appeals, claiming it was city property. The board disagreed, and he took the issue to court.
Kansas District Court Judge Stephen Six then issued a memorandum last June upholding the board's Zoning appeals' decision.
The council formally condemned the wall April 31 and public hearings were to take place Monday, but public notices were not placed in newspapers so the hearing date was moved.
The owners will have 30 days to appeal any decision reached at the hearing.
After the appeals process is finished, the city will be able to make changes to the wall.
In other actions, the council:
¢ Approved the re-appointment of commissioners to the Board of Zoning Appeals and the Planning Commission.
Bob Slapar, Johnny Stewart, and Grant were re-appointed to the Board of Zoning Appeals.
Rose House, David Montgomery and Patrick Jankowski were re-appointed to the Planning Commission.