Eudora takes two at 7-on-7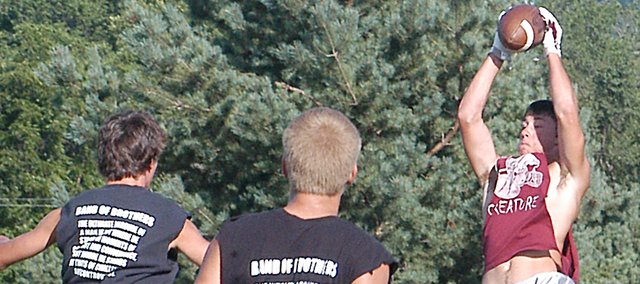 The Eudora Cardinals improved on their win total during 7-on-7 passing league action Monday night.
Wideout Bryan Dudley hauled in four touchdown passes, and Drew Noble threw three of them.
Defensive play may have improved over previous weeks as well, as it surrendered both scores late in the scrimmages after the offense had taken considerably large leads.
Evan Cleveland had one touchdown pass and two interceptions in the first game before he was injured while preventing a touchdown early in the second game. He sat out the rest of the evening.
Read more in the Thursday edition of The Eudora News.