Bobcats end girls' season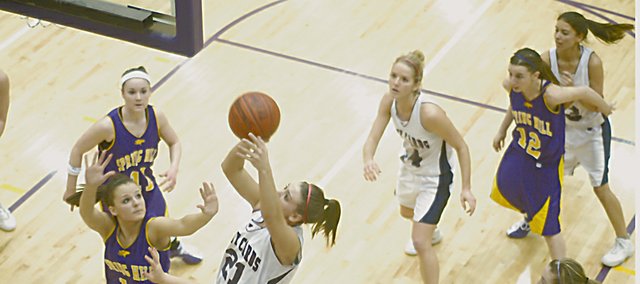 For the five seniors on the Eudora girls basketball team, it all ended Saturday night when Eudora fell, 62-44 at the hands of Basehor-Linwood in the championship game of sub-state. It's the second time in two years that the Cardinals have suffered defeats one win shy of a state tournament berth.
"We had a great season," senior Emily Ballock said. "We played hard and we were playing some of our best basketball the past couple of games. I'm not disappointed at all in our team."
Ballock led the Cardinals in scoring with 12 points, while senior Nikki Snider and junior Haley Epperson each added 10.
The key to the game was the post play of Basehor senior Cassie Combardino, who scored 24 points and had 11 in the third quarter alone.
The Cardinals ended the season with a record of 19-4.