Playing their part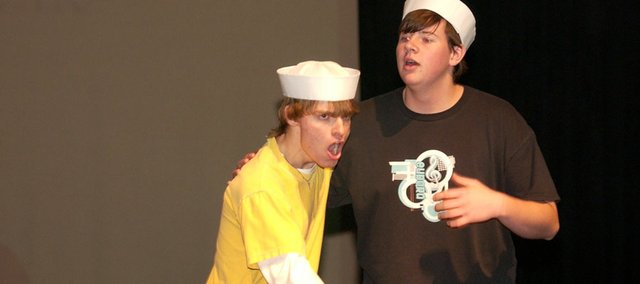 Seven Eudora High School students will use the music of Oscar Hammerstein II as an entertaining vehicle to bring a message about prejudice in the high school's fall musical.
The musical, "All Kinds of People," weaves commentary on the natures of prejudices through the performance of 14 songs from musicals written by Richard Rodgers and Hammerstein, including such classics as "Oklahoma," "The Sound of Music" and "South Pacific."
Facility director Paul Walrod said the performance is about an hour long. It was chosen when it was decided the school would have its musical in the spring, which left about six weeks to put the performance together, he said.
"All Kinds of People" satisfied the need as a relatively simple production but one with the great music of Hammerstein and a message that should be meaningful with the audience and the student performers, he said.
The cast is:
Josh Blaisdell
Levi Gibbons
Elizabeth Hoese
Lindsay HIckock
Abigail Mott
Loryn Walrod
And Alexandria Mott on piano