Chamber has high hopes for 'Summer in the Park'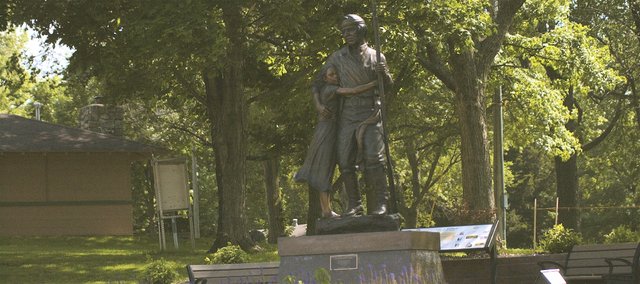 Planning started in the dead of winter for a Eudora Chamber of Commerce-sponsored concert at CPA Park finally will come to fruition as from 6 to 9 p.m. June 6.
"We started talking about it the first time we joined the chamber and I was able to get the bands," Coffee Talk owner David Alvarez said. "I think it's going to be pretty nice, and hopefully the weather will cooperate."
Three bands - Uncle Dirty Toes, Larry Garrett & Jim Abel and Lila - each will play sets lasting about one hour.
Coffee Talk and Gambino's Pizza will serve food and there will be a farmer's market, as well.
For Alvarez, who has lived in Eudora for most of his life, it's an opportunity to give the residents of Eudora a night out.
"I just thought that it would be nice to give the people in the community something to do and not have to go to Lawrence or Baldwin or De Soto," he said. "I'm already working on bands for the next two dates if this goes well and the chamber wants to do it again."
As this is the first time the Chamber has hosted such an event, it's are unsure of how many people will be in attendance. But the numbers at the concerts Coffee Talk has been hosting on Saturday Nights indicate somewhere in the hundreds.
"Uncle Dirty Toes and Lila are two of the more popular bands here, and they pack the place with about 50 people so I'm hoping for 100 to 150 people," Alvarez said. "Any more than that would just be great."
The chamber plans to sponsor other events in the park throughout the summer. They have looked into everything from movies and art festivals to barbecue competitions and bluegrass festivals.
"I want it to be a family event I want to keep it cozy up there and have people bring lawn chairs and blankets," Alvarez said.
There is no charge for a anyone who wishes to have a booth in the farmers market. Call Chamber Administrator Lori Fritzel at 542-1212 for more information.