Cardinals '09 football schedule set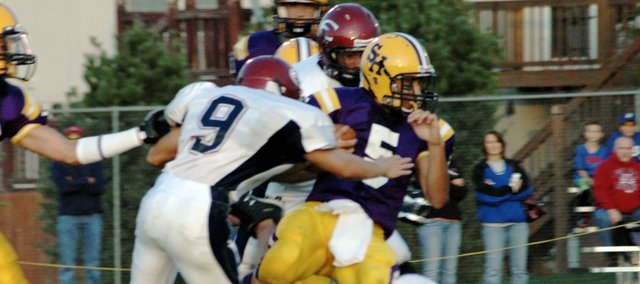 Eudora ended its season at home this year and it will begin its season at Laws Field next year.
In the second year of the league and district changes, Eudora's 2009 schedule will be the same as it was this year, only that this year's home opponents will be road foes next year.
Two years ago, the Cardinals faced Spring Hill, De Soto and Baldwin in district play. This year Eudora battled Perry-Lecompton, Santa Fe Trail and Baldwin.
"The schedule was more difficult, of course, but it wasn't like we were playing the Big 12 South every week," Eudora coach Gregg Webb said. "We thought we had a chance to win every one of those games and we think we'll have a chance to win every one of those games next year."
The Cardinals lost a 41-33 shootout at home to Perry this year to begin district play. The game was a track meet, as both teams scored nearly every time they touched the ball. The Cardinals then breezed past Santa Fe Trail, 42-6, and beat Baldwin, 35-28, to close out the year.
Webb said that though the 2009 schedule would be difficult again, the Cardinals would be prepared to win both league and district championships.
 "It's not out of reach," he said. "It's not like we're going to be in a situation where we have no chance of winning. Our district will be winnable. It's a challenge but it's a challenge we'll be ready for."
More like this story