City annexes areas of K-10, Church Street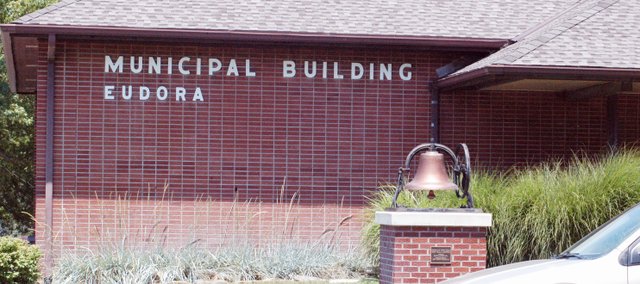 Following up on earlier discussions from the spring and summer, the Eudora City Council finally annexed two stretches of road.
The annexation of K-10 was discussed as a way to increase revenue by allowing the Eudora Police Department to patrol the area. While the annexation was approved, councilman Jeff Peterson said he supported police patrols as a safety measure, but not as a way to drive revenues.
The area annexed begins on the west side of the Winchester Road overpass and ends about 1,500 feet to the east of the Intech exit at 1400 Road.
The council also annexed the east side of Church Street, between 23rd and 28th streets. The area is directly in front of Eudora High School and Eudora Middle School.
The move was made because the Douglas County wanted to raise the speed limit by five miles per hour to 35, so the city annexed it in order to keep the speed limit at 30.
The council does not plan to extend the school zone to the area in front of the middle school.
In other actions, the council:
• Heard from Fire Chief Randy Ates on research and options for a larger fire station.
Ates approached the council about six months ago with the request to look into what building or acquiring a new, larger fire station would entail.
Ates said there is no room for the department to grow and presented the council with three possible options including purchasing property and building a new station; contracting with the Eudora Township Fire Department to serve the township area in return for the use of its fire station; or purchasing the main office and bus barn of Eudora USD 491.
While none of those are immediate solutions, Ates and City Administrator Cheryl Beatty requested that Ates be able to move his office into the building located at Seventh and Elm streets, which previously were the offices of the Eudora Parks and Recreation Department.
The council will make a decision on the proposal at the next council meeting.
• Tabled adoption of the employee handbook after councilman Bill Whitten asked that the council further consider the city's power structure.
• Approved the disposal of fire equipment by Chief Ates.
• Set 7:30 p.m. Dec. 22 as a public hearing for 2008 budget amendments.