Runners ready for Frontier league meet
Cross country team enters today's meet in best health of season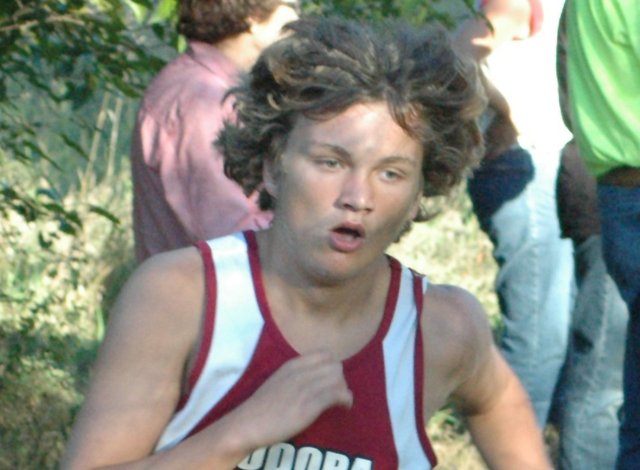 The Eudora Cardinals have had 12 days off to heal since their last race, and come into Thursday's Frontier League meet at Garner in their best shape of the season.
"Everybody is pretty healthy and ready to race," Eudora cross country coach Paul Boone said. "I think we'll be ready to put everything together on Thursday. We're looking forward to racing against the league. We've got a great league and we're ready to compete with them."
The meet will showcase some of the top cross country teams in the state, including Eudora, Baldwin and De Soto.
Boone said usually during the season, the team would back off on mileage a bit so they could run with fresh legs. He said this week wouldn't be much different, but the team would still get in some good workouts.
For the boys squad, Ivan Espinosa has battled back from nagging injuries to reclaim his spot as Eudora's top runner. At the Metro Invitational he ran 18:19 in the 5K run to lead the squad.
"He's running well again," Boone said. "He ran as well as he's run ever last week and I think he's ready to go."
For the girls, Kaya Riemann has also bounced back from season-long injuries to compete at top form. At Metro, she finished second in her division at 21:06 in the girls 5K event.
"She's feeling better and has had some good workouts," Boone said. "She's probably in the best shape she's been in her life."
Boone said he wasn't placing any lofty team goals on the squad for Thursday's meet. He instead wants the runners to focus more on their individual times.
"I've talked a lot about this being a competitive cross course," Boone said. "And I want our kids to take a vision into that that they will compete hard against this course and get out where they need to move and surge when they need to surge.
"But I want them to have that sharp sense in their racing and be aggressive."
After the league meet, Eudora will next run at Regionals Oct. 25. at Bonner Springs. Should any runners advance, they would run at the state meet Nov. 1 at Wamego.