School board approves social services contracts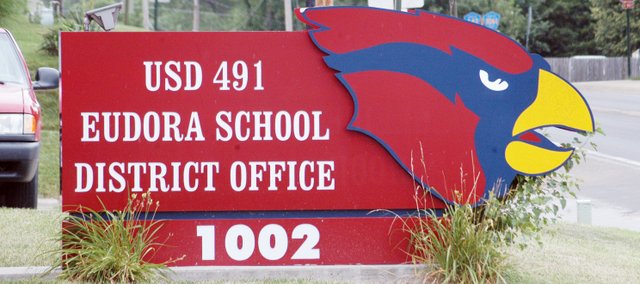 At a special meeting Monday of the USD 491 Board of Education, the first social services to be funded by the Safe Schools Healthy Students grant were approved.
The district was awarded the federally funded $3 million grant in July. It will pay out $745,816 each year during the next four years.
Two contracts — one with Bert Nash Community Mental Health Center and one with Douglas County Citizens Committee on Alcoholism — will place mental health clinicians and alcohol, tobacco and drug prevention services throughout the school district.
In the case of mental health clinicians, there will be one in each school building and one outpatient therapist whose office location has not yet been decided.
Though the contracts run from April 1 to June 30, which is the end of the fiscal year, Bert Nash has not yet hired the clinicians. Superintendent of Schools Don Grosdidier said the hiring process likely would begin within the week.
"We hope to have them (the clinicians) in place before school is out so they can get in and meet the staff and start building relationships," he said.
The prevention specialist working under the DCCCA contract will be able to begin April 1.
Services will be available year-round and both contracts will have to be renewed again in July, which is the beginning of the fiscal year. Board members Belinda Rehmer, Bob Rice and Jim Martin weren't present.
In other actions, the board:
• Approved a furniture order for the new elementary school at a cost of $200,905.82. The District also will spend $15,585 on other furniture, $9,334 on file cabinets, $1,511 on pencil sharpeners and $3,000 on shelving. However, the board did not have to approve those purchases because they were under $20,000. Furnishing costs were initially estimated at $569,000.
• Approved the recycling of 188 students' desks, five teachers' desks, 73 students' chairs and three teachers' chairs from West and Nottingham elementary schools.