Hopson wins mayoral election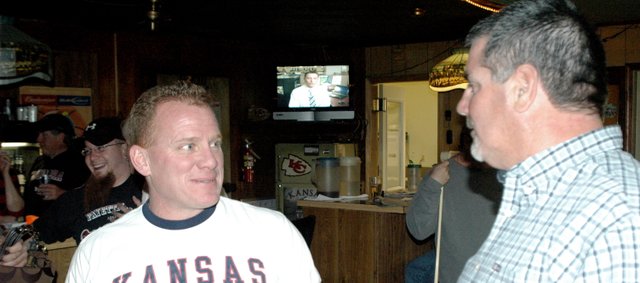 Scott Hopson unseated incumbent mayor of Eudora Tom Pyle by nearly 200 votes Tuesday night, garnering 464 votes compared to 277 votes for Pyle. Jean Farmer finished with 46 votes.
Bill Whitten and Tim Reazin won the two open seats on the Eudora City Council. Whitten, the incumbent, received 392 votes, while Reazin received 381.
Mike Warner came in third with 339 votes, followed by Tonya Summers with 154 and Brian Nyp with 123.
The three new members elected to the Eudora USD 491 Board of Education were Mike Kelso, with 403 votes; Eric Votaw with 394 votes; and Keith Nowland, with 390 votes.
Dr. Dan Dickerson came in fourth place with 348 votes and Mike Howard was fifth with 323 votes.
For the full story, read Thursday's issue of the Eudora News.