Neighbors: Keith Nowland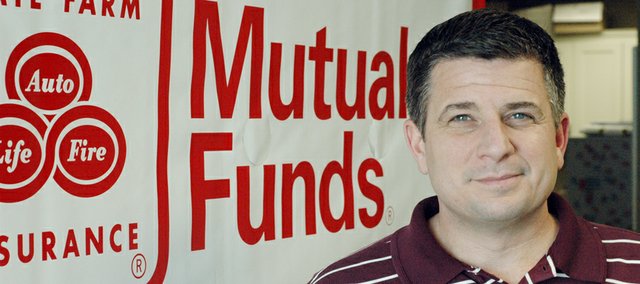 Occupation: State Farm Insurance Agent; though not an occupation, Nowland also recently was elected to the Eudora USD 491 Board of Education
Family: Children Jack and Nikki
Q: How long have you lived in Eudora, and what brought you here?
A: I've lived here for four years and I moved here to start my insurance business.
Q: What is the best advice you've ever been given?
A: To stay persistent in everything you do. A lot of good things come to people who stay persistent.
Q: What is the biggest risk you've ever taken?
A: Opening this business.
Q: What are three things people should know about you?
A: I've finished a marathon, I love to cook and I like the Royals.
Q: What are three of your pet peeves?
A: Mean people, and that's about it. I'm a pretty easy going person.
Q: When you were a child, what did you want to be when you grew up?
A: A teacher.
Q: What is your ideal vacation?
A: The mountains around Mesa Verde, Colo.
Favorite things
Song: "My Back Pages" by Bob Dylan
Favorite movies: "Platoon," "Hoosiers," and "Blade Runner"
Book: "Catcher in the Rye" by J.D. Salinger
Food: Italian