Neighbors: Tommy Pyle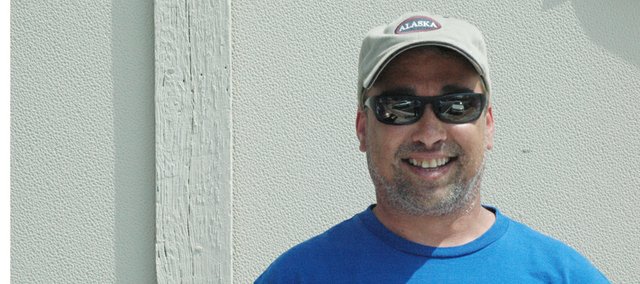 Occupation: Meat processor for Pyle Meat Company
Q: How long have you lived in Eudora, and what brought you here?
A: Off and on, pretty much all of my life.
Q: What is the best advice you've ever been given?
A: Honesty is the best policy
Q: What is the biggest risk you've ever taken?
A: Moving to Eugene, Oregon after chef school for a job opportunity.
Q: What are three things people should know about you?
A: I have a big heart, a big smile and I like to help out others.
Q: What are three of your pet peeves?
A: People who don't use turn signals, people who don't help others in need and people who don't finish what they put on their plate
Q: When you were a child, what did you want to be when you grew up?
A: A baseball player.
Q: What is your ideal vacation?
A: Camping at the beach or in the mountains.
Favorite things
Song: "Blue Eyes Crying in the Rain" by Willie Nelson
Favorite movies: "Cool Hand Luke"
Book: The Harry Potter series by J.K. Rowling
Food: Italian seafood
More like this story