Neighbors: Shelley Dougherty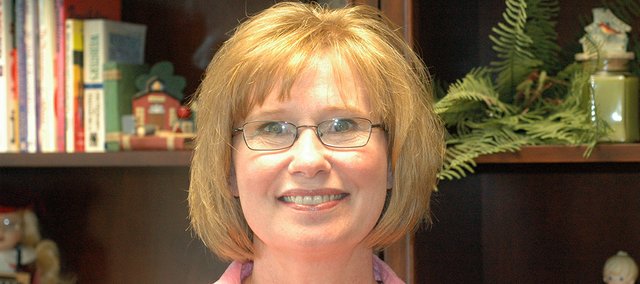 Occupation: Assistant principal, Eudora Elementary School
Family: Husband, Rick, and four children
Q: How long have you lived in Eudora, and what brought you here?
A: I've lived here about 14 months and I moved here because of my job.
Q: What is the best advice you've ever been given?
A: I've been given a lot of good advice. I'd say, never let the sun set on a disagreement.
Q: What is the biggest risk you've ever taken?
A: Leaving my hometown to come to Eudora.
Q: What are three things people should know about you?
A: My family comes first, I have a great sense of humor and I'm trustworthy.
Q: What are three of your pet peeves?
A: I think I'm pretty easy going.
Q: When you were a child, what did you want to be when you grew up?
A: That's easy: I always wanted to be a teacher.
Q: What is your ideal vacation?
A: Probably going to the New England states during the Fall
Favorite things
Song: "Unchained Melody" by the Righteous Brothers
Favorite movie: "Steel Magnolias"
Book: "The Notebook" by Nicholas Sparks
Food: Anything German