USD

491 approves budget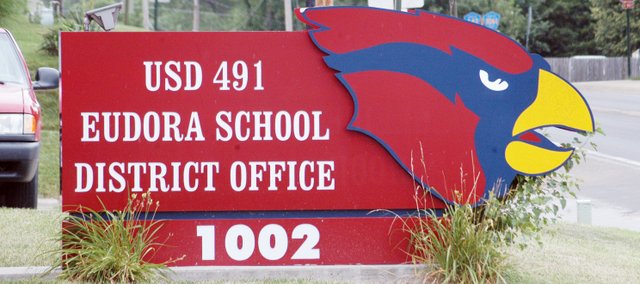 The Eudora USD 491 Board of Education unanimously approved the 2009-2010 budget after a public hearing that preceded Thursday's board meeting.
A decrease in assessed valuation led to a 1.964 mill increase.
A mill is $1 in taxes for every $1,000 of assessed property valuation. The mill increase equals about $23.71 on a home with an assessed value of $125,000.
The district's assessed valuation for this school year is $706,533, or about 1.2 percent, less than it was in 2008-2009. Total valuation for fiscal year 2009 was $57.26 million, compared to $56.55 million for fiscal year 2010.
When voters approved the $45 million bond package in November 2007, it was projected the district's valuation would grow 7 percent a year. However in its forecasts shared with the public at that time, the district projected a more conservative 5 percent annual valuation increase.
The current recession caused growth to fall short of those projections.
The mill levy in support of bond and interest increased 2.28 mills and the district's local option budget increased 2.87 mills.
The district also leveraged the LOB in order to receive more funding from the state, which contributes 62 cents to every dollar levied.
Partially offsetting the increases to the LOB and bond and indebtedness mill levies was a decrease in the capital outlay fund of 3.2 mills.
Grosdidier said the district has the authority use 8 mills to support the capital outlay fund.
"We're leaving a lot of revenue on the table to help the taxpayers," said Grosdidier of the nearly $230,000 capital outlay budget authority the district will not use.
The district also made adjustments in light of $544,000 in cuts in state per pupil aid and capital outlay funding.
Those adjustments included $272,000 in salary reductions. Those savings were realized by eliminating or not filling positions and through the salary differences of outgoing and incoming teachers.
Furthermore, the district cut other miscellaneous expenditures by about $147,000.
And though a 25-pupil increase is projected this year and new facilities money will add about $840,000 to the operating budget, Grosdidier said possible cuts by state leaders give the district cause to be conservative with new facilities money.
"That is money that you can use for just about anything, but you want to use that money for things related to new facilities," Grosdidier said. "Your budget costs, such as custodial and energy, are going to go up when you add 137,000 square feet.
"It also give us a safety net in case the state comes in and makes more cuts but it will put us in a position so that we won't have to make radical staff cuts."