Neighbors: Annie Hadl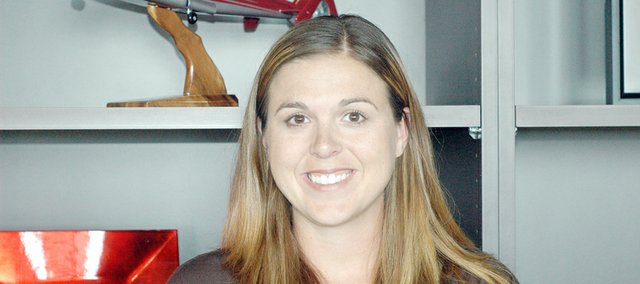 Occupation: Office and human resources manager, EuroTec Vertical Flight Solutions
Family: Husband and a daughter
Q: How long have you lived in Eudora?
A: Since 1998.
Q: What are three things people should know about you?
A: I like to go fishing, I love KU basketball and unfortunately, I'm a diehard Chiefs fan.
Q: What are three of your pet peeves?
A: I can't stand opened cabinet doors or drawers, my towels have to be folded a certain way and I want counter tops to be clean.
Q: When you were a child, what did you want to be when you grew up?
A: A teacher or a dentist.
Q: What is your ideal vacation?
A: I'd like to go the England and Ireland
Favorite things
Song: Right now, it's "Icky Thump" by the White Stripes
Favorite movie: "Goonies"
Book: "Treasure Island" by Robert Louis Stevenson
Food: Anything with chocolate in it