USD

491 board member resigns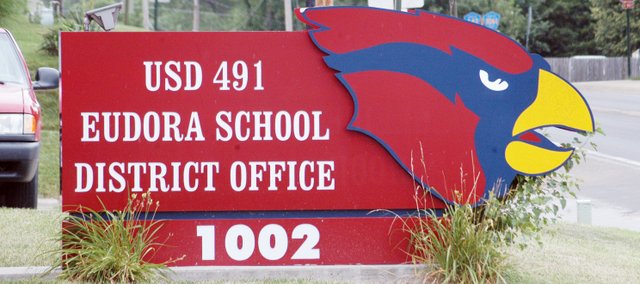 The Eudora USD 491 Board of Education will begin a search for a new member after accepting the resignation of board member Keith Nowland at a special meeting Tuesday night.
Nowland has moved out of the district and, according to the Kansas Association of School Boards, no longer is eligible to serve on the board.
Nowland was elected in April and had been serving on the board since July.
His resignation was effective Tuesday.
The Kansas Association of School Boards mandates the board publish the vacancy for at least 15 days.
The board will accept resumes with a cover letter from all applicants through Jan. 1. Resumes should be sent to Eudora USD 491 at P.O. Box 500, Eudora , KS 66049. resumes also can be dropped of at the district office, 1002 Elm St.
Board members will gain access to the applications at their Jan. 14 meeting, but they likely will schedule a special meeting to discuss the applicants.
The applications must be reviewed during an open session.
Superintendent of Schools Don Grosdidier said whether the board interviews applicants would depend on how many applicants there were, as well as how well the board knows those applicants.
Grosdidier also said the board wanted to get the position filled in a timely manner, but not at the expense of filling the vacancy with someone unqualified.
"It's going to have to be someone who is a pretty quick learner or has some experience, and someone with a strong financial sense," he said. "Finding someone who is a good fit is more important than the speed of the process."
The applicant who is chosen will serve until the next general election, which will be in April 2011.