5 Questions: Do I have a bidder?
Beta Sigma Phi will have it's second annual Holiday auction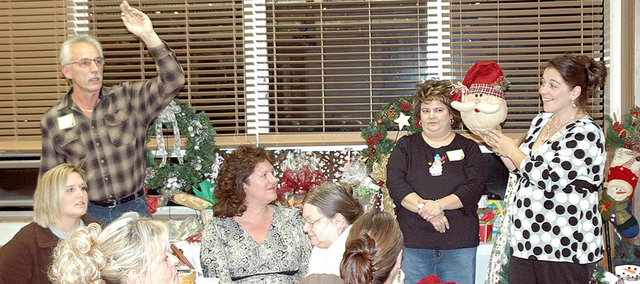 Q: What is the purpose of the sorority?
A: Beta Sigma Phi, founded in 1931, is a national women's sorority with local chapters in different countries and towns. The Eudora chapter, Alpha Gamma, was established in 2004 by some local women who share like-mindedness of friendship, family, community, and social events. Alpha Gamma chapter has recognized some goals in Eudora and wants to help in the areas of community events and needs. We meet on a monthly basis.
Q: What will the money from the auction go toward?
A: The chapter has recognized the needs of the local Eudora Angel tree, food pantry and some other local holiday events such as the Easter egg Hunt and more. The holiday auction is a great way to bring the community together in many ways of giving and is a great social event for many.
Q: What are some of the types of items available?
A: The auction includes some of the following items: Gift baskets, homemade crafts, wreaths, jewelry, homemade food of sorts, home decor, and a vast array of donated gifts and coupons from local area businesses.
Q: Is there an average price bid?
A: There are many items that go for as little as $2 on up to local donations from businesses.
Q: Why do you think it is important to give at this time of year?
A: Our hearts go out to those who may have less at this time due to the economy, or loss of jobs. Giving during the holiday season is a great way to help our local community and friends out.