5 Questions: Dr. Mateo offers cold weather safety tips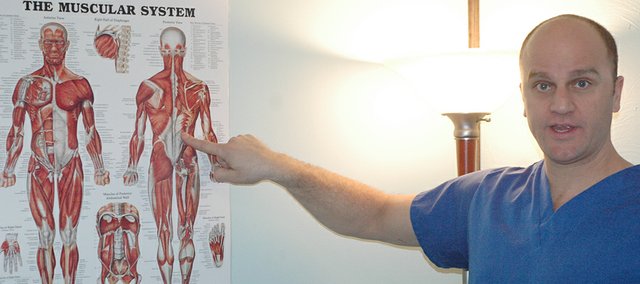 Q: What are the most frequent
weather-related injuries you see during the winter?
A: As we have heavy snowfalls and ice, we see higher incidence of slips on ice and car accidents. We also see injuries from shoveling. It is seasonally based. In the spring I see injuries from people who are gardening. In the summer I see injuries from people playing softball.
Q: What are some tips for avoiding injury while shoveling snow?
A: Warm yourself up before going out to shovel. What I mean by that is do a little bit of gentle stretches — knee to chest stretches and double knee to chest stretches. Then, bundle up warm so your muscles stay loose because when they get cold they start to shake, which puts your body into spasm faster.
Also, shovel in increments. If a big storm is coming and it's supposed to drop anywhere from 8 to 10 inches, go out once an hour and shovel for 20 minutes. This will allow you to lift a lighter amount.
Q: What about vascular concerns?
A: If you're older, you have a greater risk for heart attack, so shoveling in increments will help that as well. A lot of men end up dying because they go out to shovel too much snow at once.
Q: Any tips on how to handle slipping on the ice?
A: When you feel yourself slipping, the key thing is try not to resist the fall. Just let your body fall and try to tumble with it. After the initial slip, you want to pull yourself together, get you feet underneath you and go inside the house to lay down.
Put an ice pack on any areas that have been injured and take some vitamin C or calcium — if you don't have any allergies to those — because they will help with soft tissue repair, and calcium is actually a muscle relaxant.
Q: Regardless of who someone sees for treatment, how important is it to not just try to ignore pain from an injury?
A: You want to make sure that you get seen as quickly as possible based on your comfort level because the longer you delay getting in to see someone, scar tissue can form.
Scar tissue isn't as sturdy, strong and stable as normal tissue and it can increase the chances of you to injuring the area again.
More like this story