EHS

again receives national award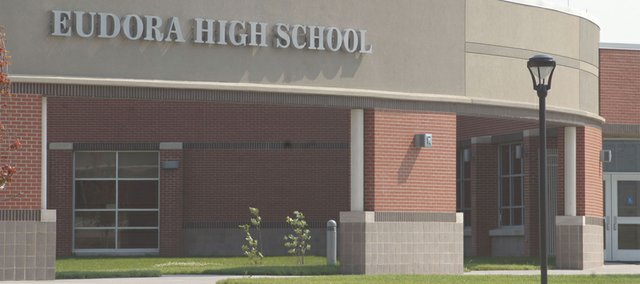 Eudora High School received national recognition this week when magazine U.S. News and World Report chose it as one of the top high schools in the country.
The magazine considered 21,786 schools and just 1,750, or 8 percent of those analyzed, received an award.
EHS received a bronze and was one of 43 schools in the state to make the list. It was the only school in Douglas and Johnson counties to be ranked.
It was the second consecutive year EHS has been given the honor.
"Teachers can get in a rut and it (teaching) just becomes monotonous for them, but we've got a staff that has moved past all of that," EHS Principal Dale Sample said. "They look for new things to do and new ways to do it, and they've got goals."
Bronze is the highest honor a school that doesn't offer advanced placement classes can receive.
While AP classes aren't available at EHS, the district allows students to take up to four classes at Johnson County Community College.
"The award is reflective of the great work that the EHS staff and students have put in over the past years to build EHS into one of the best high schools not only in the state, but the entire country," Eudora Superintendent of Schools Don Grosdidier said. "Given that continued learning is based upon prior experiences as well, the award also speaks to the efforts of students and staff throughout the district."
Sample said there wasn't much room for improvement, but that wouldn't stop students and staff from trying to win the award again.
"It's kind of like Smith Center's football team winning 80 or so games in a row — you don't want to be the group that doesn't get it done and I think we've got kids and teachers that feel like that," he said.
The award was especially meaningful to Sample, who last week announced his retirement.