Neighbors: Sheena Warrington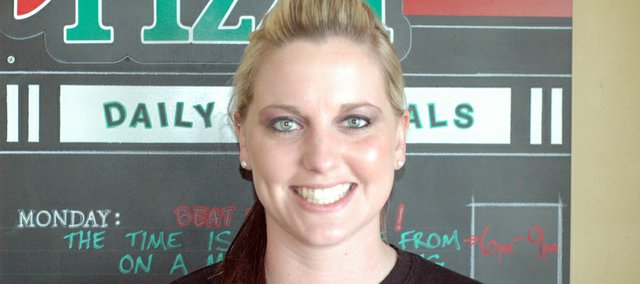 Occupation: Student at KU, manager at Gambino's
Q: What is the best advice you've ever been given?
A: Don't make someone your priority when they only make you their option.
Q: What is the biggest risk you've ever taken?
A: I'm not a risk taker.
Q: What are three things people should know about you?
A: I'm a KU fan, I'm majoring in behavior analysis at KU, and I'm a twin.
Q: What are three of your pet peeves?
A: Bad drivers, people who aren't trustworthy and people with bad manners
Q: What did you want to be when you were a child?
A: An architect
Favorite things
Song: Any song by the Red Hot Chili Peppers
Favorite Movies:
"National Lampoon's Christmas Vacation" and "Pretty Woman"
Food: Italian food