EMS

responder talks of service to others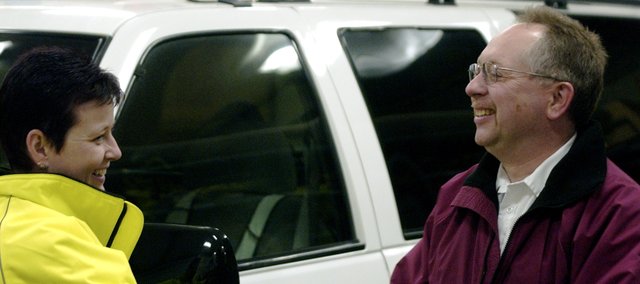 Yvette Gadberry's peers in the Eudora Fire Department voted her EMS Responder of the Year for 2008.
Q: What was your first reaction when you found out you were named EMS Responder of the Year?
A: I was very surprised. I felt like it was an honor that everyone in the department thought enough of me that they picked me and that my dedication to EMS, the fire department and the community was well thought of.
Q: What caused you to want to be an EMS responder?
A: I liked the medical field and I liked to help people. I also like the satisfaction of knowing that I can help people.
Q: Are there any instances when you thought 'I'm really happy with what I'm doing right now.'?
A: We just had a call a few weeks ago of a subject in cardiac arrest who was totally brought back and then he had open heart surgery and is home now doing fine. That's very rewarding when you can actually help somebody.
Q: Why should someone volunteer?
A: My suggestion to people would be to tell them that this is a way to help people in your community, but it takes a lot of time and commitment. You have to be a person who has the inner strength to devote that time.
Q: Are there times when you get a call late at night that you don't want to take?
A: Only in the winter. Everybody in this whole department can tell you that. I still jump out of bed and I'm ready to go, but I don't enjoy it as much.