Agency mulls senior transportation needs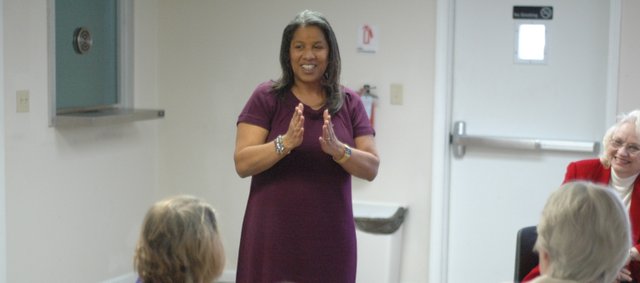 Mary Beem was her 93-year-old mother's only means of transportation. But when the 67-year-old Beem recently was hospitalized for about a month, she had to find other ways for her mother to make it to doctor's appointments and go shopping for groceries.
"We were lucky enough that we had people who could help us out, but not everyone does," she said.
Beem's experience illustrates a gap in senior service in Eudora. Although Independence, Inc. provides a shuttle bus to take Eudora residents to appointments in Lawrence, there is no program to provide transportation to the homebound to doctor's appointments or other destinations within Eudora.
That gap was one of the reasons officials with the Jawhawk Area Agency on Aging met Monday with senior citizens from Eudora to assess the need for senior services.
JAAA advocates for seniors on aging issues and seeks to build community partnerships while implementing programs throughout Shawnee, Douglas and Jefferson counties.
Jocelyn Lyons, management team leader for the agency, said chief among those needs was transportation.
Lyons said that baby boomers were becoming 60 years old at a rate of one every seven seconds, so it was all the more urgent to figure out how to improve senior services within the communities JAAA served.
"We want to be able to know if those service are in place," Lyons said. "We want to ensure that people are able to access services that they need and if the services are not available in the rural areas, we want to make sure that they still can access those services in the communities that are nearby."
Those in attendance at the meeting all said transportation services were lacking in Eudora and that it was a hassle to be shuttled to and from Lawrence by Douglas County Senior Services.
Many of them also said that what they missed most about not getting out was being part of the community.
"Just imagine yourself in a situation where you're no longer driving," Lyons said. "You need that socialization, and being isolated can cause more problems such as depression."
Lyons told attendees that JAAA would look into rural transportation using 15-passenger vans in communities such as Eudora, Baldwin and Lecompton.
She also encouraged them to become their own advocates when they wanted to make change, noting that she recently has noticed a downward trend in people giving up on acquiring needed services.