Arbitration set to begin in Vanum lawsuit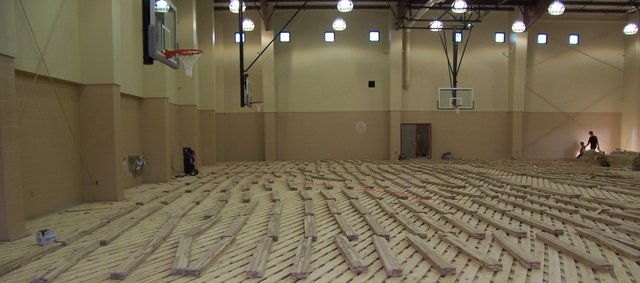 Lawyers for the city of Eudora on Friday will have their first meeting with the arbitrator in lawsuit with Vanum Construction.
Vanum sued Eudora in October, alleging it is owed $120,845.18 by the city for work done on the Eudora Aquatic and Community Center in 2007.
Eudora filed a counter suit in December for damages related to the failure of the gymnasium floor.
Certified floor experts will decide if the floor was installed correctly.
The city entered into a contract with Vanum in December 2006 for the construction of the aquatic and community center, including the pool and gymnasium.
The original completion date for the project was set for Aug. 29, 2007, but change orders by the city and additional work set the project back and it wasn't fully completed until Dec. 11, 2007.
However, the pool was completed July 6, 2007, and the recreation center was completed Nov. 6, 2007.
Since the completion of work, the city has made calls to Vanum for various non-warranty repairs outside the original scope of the contract.
The city has withheld $54,500 in liquidated damages — 109 days at $500 a day, according to the contract — because it claims the project was completed late.
Liquidated damages is the fixed sum two parties in a contractual agreement decide upon in the event that work done is not satisfactory.
The contract between the two parties states that the contractor will pay the owner liquidated damages if work isn't completed within the time agreed upon, unless the contract time was changed by change orders.
Vanum also said the city had been using at least 50 percent of the facility while the contract and additional work were ongoing. So, it cannot claim liquidated damages when it was partly using the facilities.
Vanum officials were not available for comment.
City Administrator Cheryl Beatty said the case likely would be resolved within about two months.
The city is paying for the case with funds that were set aside to finish the community center parking lot.