Filing deadlines approach for board of education, city election candidates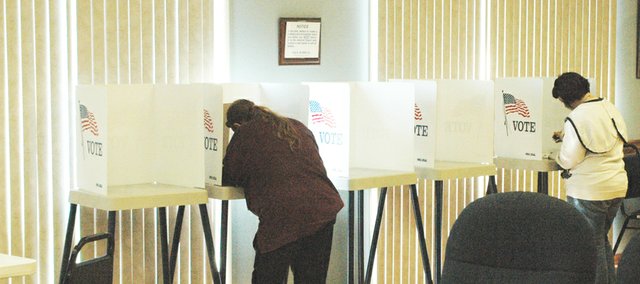 The deadline for citizens of Eudora to file for this spring's Eudora City Council/USD 491 Board of Education elections is noon Jan. 27.
Those who plan to run for mayor of Eudora or one of two open positions on the Eudora City Council must file at Eudora City Hall, 4 E. Seventh St., or the Douglas County Court House, 1110 Massachusetts St. in Lawrence.
Those who plan to run for one of three open positions on the Eudora USD 491 Board of Education must file at the Douglas County Courthouse.
The city council and board of education positions are elected at large — meaning there are no specific seats that are identified by the district they serve. Should five or more candidates file for the city council, a March 3 primary would trim the list to the four candidates receiving the most votes. There would be a primary for mayor if three or more candidates file.
It would take seven or more candidates to force a school board primary.
Candidates for the positions of city council or mayor must live within the city limits of Eudora. Candidates for the board of education must live within the school district.
Read the Jan. 15 issue of The Eudora News for more in-depth coverage