Council tables economic development decision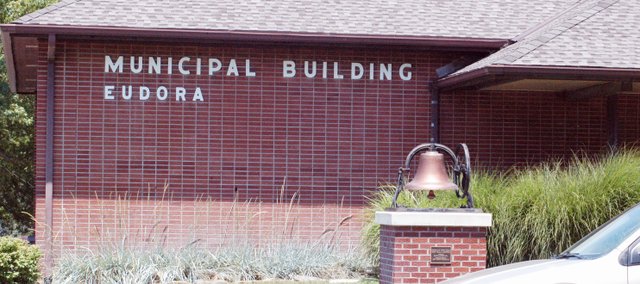 The Eudora City Council is not ready to make a decision on how it should spend the $90,000 in economic development funding made available in this year's budget.
On Monday night, the council decided to table a decision on selecting an economic development firm.
Representatives from staff engineering and planning firm Bucher, Willis and Ratliff, of Kansas City, Mo., made a presentation at the last council meeting in which the firm proposed it also head up the city's economic development program.
"It's a logical extension of the work we already do for the city," BWR engineer Shawn Strate said.
At a cost of $88,400, BWR services would include market studies, site development, business contacts and marketing.
The Fort Worth, Texas, firm Buxton made a similar pitch in July, charging $70,000 just for a retail market study.
Although Mayor Tom Pyle and City Administrator Cheryl Beatty have supported the hiring of BWR, council members were reticent to make a decision after hearing just two pitches.
Maria Nelson said she would like to see more done by BWR in the area of marketing. In response, BWR Senior Vice President and Community Planning team leader Scott Michie said the firm was flexible in how it would work with the city.
Councilmen Bill Whitten and Jeff Peterson requested a work session on the subject before they make a decision.
In other actions, the council:
• Came to a consensus on establishing a policy on volunteer firefighters running for city council. The city's employee handbook states that no employee of the city can run for elected office. However, there has been an instance of a volunteer firefighter serving on the council.
Council members didn't object to those who do volunteer work for the city running for office. Furthermore, the council didn't see a reason to spend money to have staff counsel write a new policy on the issue.
The question arose because volunteer firefighter Tim Reazin intended to run for city council and the filing deadline is noon Jan. 27.
• Approved a fee increase for opening and closing gravesites.
• Set cost of living and merit increases for full-time city employees. The cost of living increase for full-time employees was set at 1 percent, while merit increases where set at 1 to 2 percent.
• Approved 2009 compensation and wages for city employees. Nelson asked if there was money in the budget to grant raises, and Beatty said there would be as long as sales taxes do not see a large decline.