Council to discuss possible infrastructure upgrades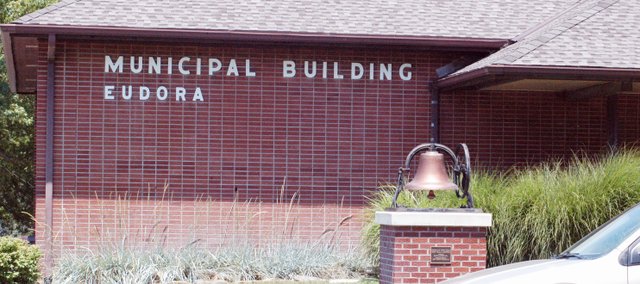 The Eudora City Council discussed possible upgrades to infrastructure as a result of a potential funding package from newly inaugurated President Barack Obama.
City engineers with BG Consultants spoke to council members at Monday's meeting about the projects that would improve the city's streets and water system. The projects would also be classified by the amount of time each would take — either short-term maintenance or two-year projects.
Both types of projects could be funded with a 20 percent to 50 percent matching grant.
"These projects would be huge because a lot of them just couldn't be done right now without larger rate increases," Eudora City Administrator Cheryl Beatty said. "The fear right now, though, of myself and many other city managers is that the money wouldn't go directly to the cities and would be filtered through other agencies first."
Despite the fact that there is a great del of uncertainty surrounding the possible funding, it was important for the city to be ready when for any opportunities, Beatty said.
"We know there's going to be some kind of economic package," Beatty said. "If there's going to be any money, we need to toss our hat in the ring. And any planning will always save you money. It's also an extension of what we already started with our visioning meetings."
The council will discuss a review of the city's infrastructure at a study session Friday.
In other actions, the council:
• Approved a use permitted upon review application for Eudora USD 491 and approved a rezoning application for Eudora High School.
• Tabled a request by Sunflower Broadband for a weather camera to be placed on a city water tower.
• Scheduled a work session for Feb. 19 to discuss economic development
• Approved the renewal of Blue Cross/Blue Shield Insurance.
• Approved the renewal of the Kansas Municipal Energy Association mutual aid program.
• Approved a request by Eudora Police Chief Greg Dahlem for a stop sign at the intersections of Eighth and Maple streets and 12th and Maple streets.
• Approved a request to receive bids for a 2009 police patrol cruiser.
More like this story