Neighbors: Kristina Ormsby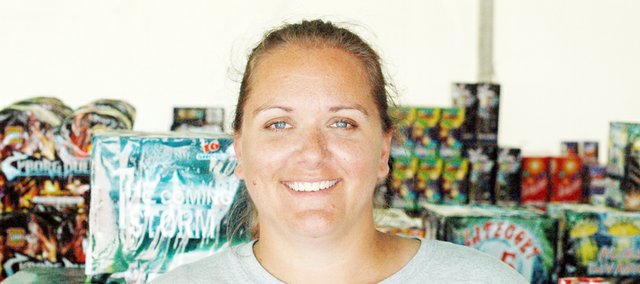 Occupation: Para-educator for Eudora USD 491
Family: Husband and three children
Q: How long have you lived in Eudora and what brought you here?
A: We've lived here for seven years and we moved here because my husband talked me into it.
Q: What is the best advice you've ever been given?
A: When your kids are frustrating you, count to 10 before you respond.
Q: What is the biggest risk you've ever taken?
A: I don't really take many risks.
Q: What are three things people should know about you?
A: I like people to cook, I like going to the pool with my kids and I like to have the house clean
Q: What is your ideal vacation?
A: The South Carolina coast
Favorite things
Song: Anything by the Judds
Movie: "A Christmas Story"
Book: Anything by Nicholas Sparks
Food: Mexican