Electrical short at residence closes down part of Church Street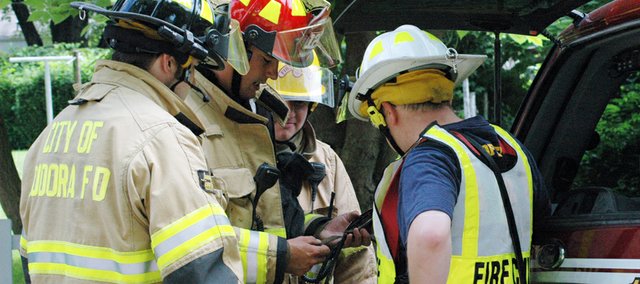 The Eudora Fire Department reported to an electrical short at about 11 a.m. Wednesday at a residence at 1014 Church St.
Fire Chief Randy Ates said there was a smoke-blackened area around an electrical outlet into which a washer and dryer were plugged.
Traffic was blocked off on Church Street between 10th and 9th streets and power was cut to the house.
The plug then was removed from the outlet and traffic flow was restored on Church at about 12:30 p.m..