Council approves school zone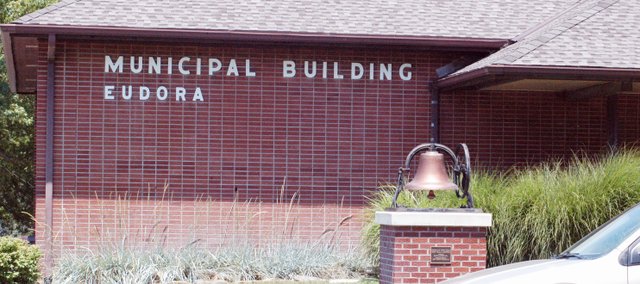 The Eudora City Council approved traffic measures at Monday night's meeting, most notably in the area of the new Eudora Elementary School.
There will be a 20 mph school zone, a crosswalk and a stop sign at 11th and Peach streets. Solar powered school zone beacons also will be installed in the area. The work will cost the city $1071.95.
Eudora USD 491 will purchase the beacons at a cost of $6,484 and the city will install and maintain the beacons.
USD 491 Superintendent Don Grosdidier said Eudora Chief of Police Greg Dahlem has been instrumental in getting the measures approved.
"He's been very proactive in working with the city council and making recommendations about establishing a school zone," Grosdidier said. "We've had a really good partnership with the Eudora Police Department."
There have not been any actions taken to make changes to 10th Street, which sits in front of the school. However, Grosdidier said he'd prefer the speed limit be 30 mph rather than its current limit of 45 mph.
The other traffic measure included a four-way stop sign at 15th Street and Arrowwood Drive; and no parking signs on the 1600 through 1700 blocks of Elm Street.
In other actions, the council:
• Recognized City Clerk Donna Oleson for being named to the Municipal Clerks Honor Roll. De Soto City clerk Lana McPherson presented her with a certificate. Oleson has been with the city for 23 years.
• Contingent upon the proper paperwork being filed, approved use of porta potties, orange fencing, cones and a fenced-in beer garden for a music festival benefit being organized by the Downtown Eudora Business Association. The festival is being planed for Aug. 22 at CPA Park and would benefit Operation Wildlife in Linwood.
More like this story