Proposed flat budget meets goal of city council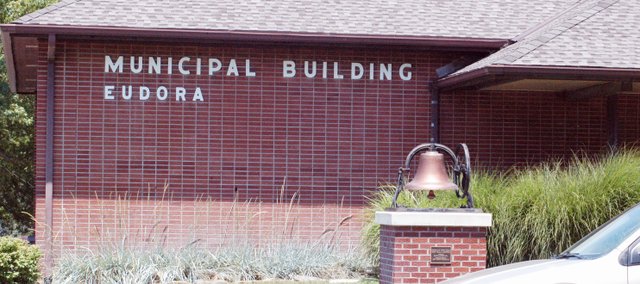 Interim city administrator Mike Wildgen said he and the Eudora City Council hoped to keep the budget flat this year, and that goal appears to be attainable.
The council at Monday's meeting set a public hearing on the proposed 2010 budget for 7:30 p.m. Aug. 24 at Eudora City Hall.
The proposed mill levy of 27.191 is up slightly from this year's 26.625.
The increase is largely because of the decrease in assessed valuation, which fell by $600,874, or 1.5 percent.
City Councilman Jeff Peterson said the most important expenditure for for 2010 would be improvements made to the water system.
"What I think the residents need to know about is our water fund," he said. "We're going to move forward on some projects that will improve our water quality. We haven't authorized that yet, but it appears that there will be a consensus to move forward with that. And in about a year from now, people will notice an improvement in the quality of the water."
The proposed water fund expenditures for 2010 is $1,115,403, which is up from $989,000 in 2009.
The extra money was available because the projects had been in the planning stages for some time.
The council still could raise water rates if the city has to pay attorney fees that could be as high as $750,000 should it lose its appeal of its lawsuit with Douglas County Rural Water District No. 4.
Peterson said that no city employee positions were cut, but requests to add part-time positions were denied. Employees also will receive a 1 percent raise.
"I'm sure our employees would like to receive more, but lots of city governments have given zero for the next year," Peterson said. "So, we're happy that we were able to do a little bit for our employees and, most of all, not lay them off."
More like this story