Teachers, district reach agreement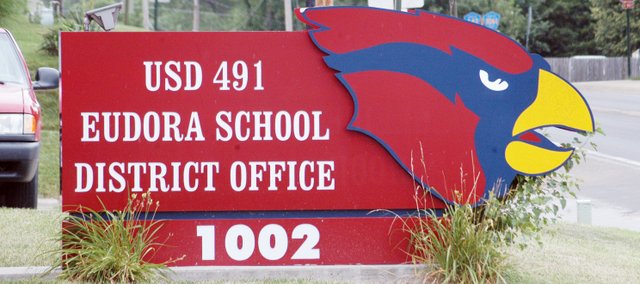 The Eudora National Education Association and representatives from Eudora USD 491 Board of Education came to a tentative agreement Wednesday on the teachers' contract for the 2009-2010 school year.
The ENEA had hoped for a $500 raise to the base salary of $34,400 in part because of an increase in health insurance costs that could be as high as 32 percent.
Anticipating further cuts to the amount of state aid per pupil, the board previously proposed a salary freeze but softened that stance Wednesday to allow raises for teachers who further their education. Teachers also can receive raises based on the number of years they have taught.
The other notable changes to the contract included increasing the defined health benefit amount from $260 to $275 and formation of a teacher mentoring committee whose members will work with the board to select mentors for new teachers.
ENEA Co-President and Middle School English teacher Robert Sailler said the contract was a reflection of cuts made by the Kansas Legislature during the most recent session.
The union and district had informal meetings during the last few months to hash out various topics. However, they delayed formal negotiations because they wanted to get a clearer picture of what was going to happen with the state's finances.
In the last legislative session, lawmakers cut state aid to public schools by $80.4 million, or 2.4 percent.
On July 2, Gov. Mark Parkinson cut state aid to public schools by $39.1 million, or about 2 percent. Further cuts still could be made later in the year.
"The biggest issue is not knowing where the economy will be during the next few months, but there are not many signs that it will get better," Superintendent Don Grosdidier said during the meeting.
While the ENEA and the district did not like the position in which the state's finances put them, they both noted the positive tone of the negotiations and expressed a hope that future negotiations would go as smoothly.
The contract will become official when both the board and the teachers vote to approve it.