5 Questions: Medicalodges administrator looks forward to street dance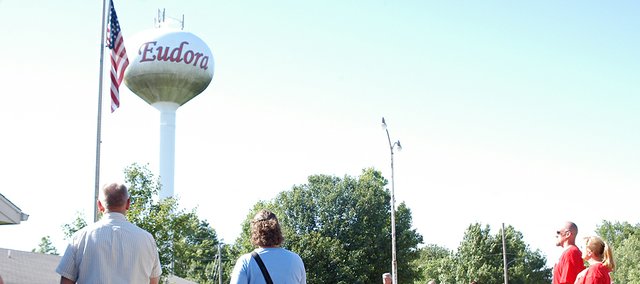 Medicalodges, Eudora Administrator Donna Fox said the assisted living facility will will have its second annual street dance and dessert potluck from 6 to 8 p.m. June 13 on Maple Street between 14th and 15th streets.
Call 542-2176 for more information.
Q: What is the emphasis of this year's street dance?
A: Last year the emphasis was on recognizing the veterans in the community and here at the nursing home. This year we're going to be accepting a check for our breast cancer fundraiser last October and we'll also be recognizing members of the police and fire departments in the community.
Q: How did the idea for a street dance come about come about?
A: Tami Klinedinst (former Medicalodges, Eudora administrator) came up with the idea last year.
She is such a big people person and is always coming up with ways we can get the community involved with the community and so what I'm doing is following the format of what she established.
Q: Can anyone bring desserts?
A: Yes, bring whatever your favorite dessert is.
Q: The whole block in front of the facility (Maple Street between 14th and 15th streets) is going to be closed for the street dance. Where should people park?
A: They can park on the side streets.
Q: What kind of entertainment will be there?
A: We'll have Harry Hewlett, who sings old songs that the residents will recognize and enjoy; and then the Hoop Mamas will perform as well.