City begins search for permanent administrator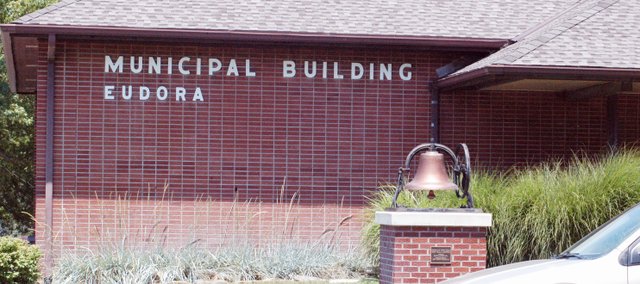 The City of Eudora began its search for a permanent city administrator Monday at a briskly moving Eudora City Council meeting.
Interim Administrator Mike Wildgen, who has been with the city for about two weeks, suggested council members begin the search by placing an ad in various publications.
Wildgen told the council that the workload required of an administrator was one that entailed a five-day workweek.
"There are enough things going on that they need a full-time person, sooner than later," Wildgen said.
Council President Maria Nelson said she hoped to have a search finished by the end of the year.
"Two or three months is probably wishful thinking, but realistically I think it should take about three to six months," Nelson said. "We're lucky to have Mike here in the interim, but we need to move forward as fast as we can."
Mayor Scott Hopson and councilman Bill Whitten were not present.
In other actions, the council:
• Discussed looking into naming streets in Grandview Trailer Park. The Eudora Planning Commission made the suggestion.
Councilman Tim Reazin, who is a volunteer fireman, and Police Chief Greg Dahlem both agreed with the idea, saying it can be difficult to find homes in emergency situations.
However, since the park is a privately owned property, the city cannot take action unless it works in concert with the owner of the park.
• Scheduled budget work sessions.
• Approved the purchase of a rotary mower and tractor for $50,533.52, and a rotary cutter for $4,889.