Neighbors: Barbara Hartwell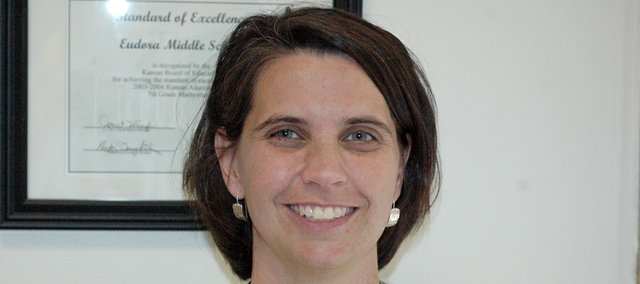 Occupation: Gifted teacher for Eudora USD 491
Family: Husband and four kids
Q: How long have you lived in
Eudora?
A: For 6 years
Q: What is the best advice you've ever been given?
A: Don't take anything for granted
Q: What is the biggest risk you've ever taken?
A: Switching positions from the classroom to teaching gifted students.
Q: When you were a child, what did you want to be when you grew up?
A: I wanted to be an astronaut artist and draw pictures of the earth from space.
Q: What is your ideal vacation?
A: Going anywhere with my family.
Favorite things
Song: "Blessed" by Martina McBride
Favorite movie: "50 First Dates"
Book: Anything by Shel Silverstein
Food: Steak and potatoes
More like this story