5 Questions: Wildgen discusses city budget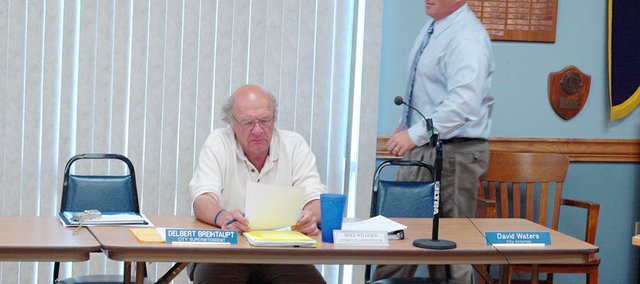 Q: How would you characterize the budget for next year?
A: Clearly, it's not a growth year. I think staying flat would be a goal we'd like to attain. It's a little early to determine that because we don't have the valuations yet from the county. That should come in around the first of July.
I've heard it could be down about
4 percent.
Q: Where is the city at with sales tax to date?
A: At the end of May, they had roughly 55 percent of the $110,00 they had budget, which is a good thing. They budget $470,000 for county sales tax, and they've got about
46 percent of that. So, that looks decent
Q: Are their any particular cuts you've looked at during the study sessions?
A: : No, but they did finish hearing from all of the department heads. But that meeting was where the department heads say what they want in the future, so they didn't really talk about cuts.
Q: What does the city spend most of it's money on?
A: Most budgets are people and capital projects.
Q: What's been most challenging about preparing the budget thus far?
A: Eudora's benefitted in the past with some growth in assessed value because of new housing, and they aren't seeing that now. So, the challenge is decreasing revenue and increasing costs. I'd like to present them a budget that doesn't cut things, but I've noticed this year that there isn't a lot of room.
But there may be some things they try to do this year that they won't do next year.