Council interviews former Basehor city administrator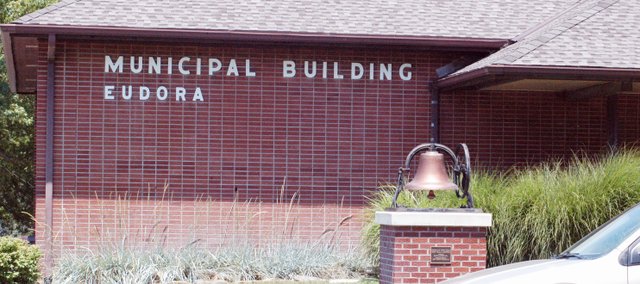 The Eudora City Council wasted no time.
Just two weeks after resolving to advertise the position of city administrator, it interviewed the first candidate during an executive session at Monday's meeting. Though council members Bill Whitten and Jeff Peterson weren't present, the council elected to talk with former Basehor city administrator Carl Slaugh. Slaugh can be interviewed again if Peterson and Whitten would like to do so.
Council president Maria Nelson said that while economic development and administrative experience were at
the top of her list of important qualities, she said the manner by which a candidate can interact with people was important, as well.
"I feel like personality is a big thing, too," she said. "We need somebody who is used to a small town, wants to relate to citizens, can handle citizen complaints and relate with existing department heads and council."
Interim city administrator Mike Wildgen said the best candidates would be able to deal with the issues related to running and living in a small town.
"Beside just the basic management issues, I think they need to have someone who can become part of the community and who is willing to work in a community that has a lot of challenges and may not have a lot of resources," he said. "It takes time to deal with that. So, you've got to have patience."
The council will interview four more candidates next Monday.
In other actions, the council:
• Heard a review of the last legislative session from lobbyist Kevin Barone. The city contracted Barone's services in an effort to affect public policy regarding rural water districts.
Though no immediate change has occurred, Nelson said Barone brought to light a lot of issues related to rural water districts that otherwise would have gone unnoticed.
Barone will bring back for council a contract for next year's legislative session.
He said he likely would charge less than he did for this year's contract, which paid him $750 per month for lobby services and no more than $250 for expenses.
• Tabled a discussion on changes in the zoning and subdivision ordinances.
• Approved the installation of a crosswalk, 20 mph school zone and stop sign at 11th and Peach streets.
• Discussed making the speed limit in all "new" subdivisions 20 mph. Mayor Scott Hopson made the request, but Wildgen informed him that research into the cost of such actions would need to be done before the staff attorney wrote an ordinance.
More like this story