Eudora submitting projects for federal funding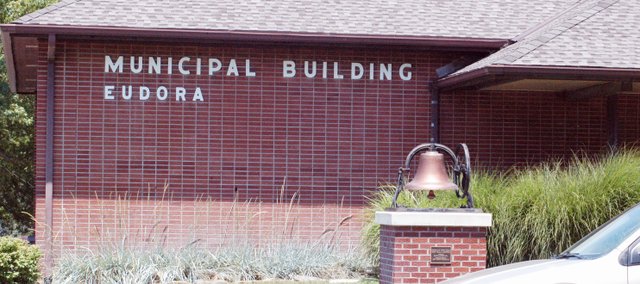 After a meeting with state and county representative, Eudora city officials have decided which projects to submit to the state for federal funds made available as part of President Obama's American Recovery Act.
City Administrator Cheryl Beatty sat down with two Kansas Department of Transportation engineers and Douglas County Public Works Director Keith Browning, who suggested the city submit phase two of the downtown beautification project as well as much needed improvements to the Ninth Street bridge.
Approximately $11 million in ARA funds have been made available to northeastern Kansas. An additional $10 million in transportation enhancement funds were made available statewide. Transportation enhancement funds recently were used in Eudora to fund about $1 million of last summer's $1.4 million downtown beautification project.
Phase two of the downtown project was submitted Friday for transportation enhancement funds and the city should hear back by next Friday whether the state will ask them to submit a more detailed application.
The project would cost an estimated $1 million and add cosmetic changes to Main Street between 10th and Ninth streets consistent with those made between Eighth and Seventh streets.
The city considered applying for transportation enhancement funds on two other projects — a Eudora visitor's center and a pedestrian crossing bridge across Kansas Highway 10 — but was dissuaded because not enough planning had been done on the projects.
"The pedestrian bridge is favorable, but it was far enough along in preliminary planning," Beatty said. "However, the engineers in Topeka believe we should submit it for regular TE money this summer."
The Ninth Street bridge replacement, which would cost about $400,000, would be paid for with ARA funds.
It was discovered that the bridge needed to be replaced a little more than a year ago when the city did bridge inspections.
The city was told that the projects most likely to get funding would be financed at 80 percent of the total cost, with the given city responsible for the remaining 20 percent.
Eudora is about $55,000 short of having the typical 20 percent match, but state officials to the city representatives to submit the project anyway.
Beatty said she felt more positive about the projects submitted after speaking with the engineers, and stressed the importance of both projects — especially the bridge replacement.
"If we put maintenance issues off, then we'd just harm the infrastructure even more and end up paying for it, literally," Beatty said. "I don't think the tax payers would find that to be a very good use of our funds."
The Eudora City Council at Monday's meeting will discuss the application for the replacement. An application is due March 13.