Neighbors: Bonnie Freeland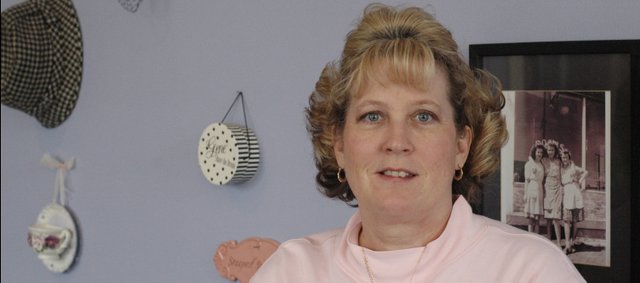 Occupation: Proprietor, Madame Hatter's Tea Room
Family: Husband, Mark, and daughter, Stephanie
Q: How long have you lived in Eudora, and what brought you here?
A: Actually, I live in western Shawnee where my husband delivers mail. I've had the tea room in Eudora for about five years, though.
Q: What is the biggest risk you've ever taken?
A: Opening the tea room, and it still feels risky but it also feels right.
Q: What is the best advice you've ever been given?
A: To be myself.
Q: What are three things people should know about you?
A: I'm honest, I'm a family person and I'm loyal.
Q: What are three of your pet peeves?
A: The creaking sound of a rocking chair, spots on my shirt and rude people.
Q: What is your ideal vacation?
A: I like the mountains and my husband likes the beach, so we trade off.
Favorite things
Song:
"Amazing grace
Last good movie you saw:
"Dirty Dancing," but "Steel Magnolias" is a close second.
Book: "Girl With a Pearl Earring" by Tracy Chevalier
Food: Any type of Mexican food
More like this story