Neighbors: Ronnie Faircloth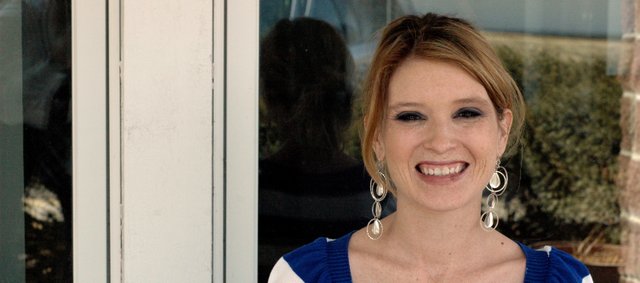 Occupation: Community liaison, Medicalodges, Eudora
Family: Three children, Raegan, 10, Clayton, 9, and Joseph, 4
Q: How long have you lived in Eudora, and what brought you here?
A: I've lived here since 1985 and we moved back because my parents were divorced and got back together.
Q: What is the biggest risk you've ever taken?
A: I don't take risks.
Q: What is the best advice you've ever been given?
A: Life is all about changes. Nothing ever stays the same, and I tell my kids that a lot.
Q: What are three things people should know about you?
A: I'm genuine, caring and sarcastic.
Q: What are three of your pet peeves?
A: Cyclist on old K-10, whiners and puppies barking.
Q: What is your ideal vacation?
A: New York City.
Q: What did you want to be when you were child?
A: A teacher.
Favorite things
Song:
"American Girl" by Tom Petty
Favorite Movie:
"The Breakfast Club.
Book: "The Notebook" by Nicholas Sparks
Food: Nachos